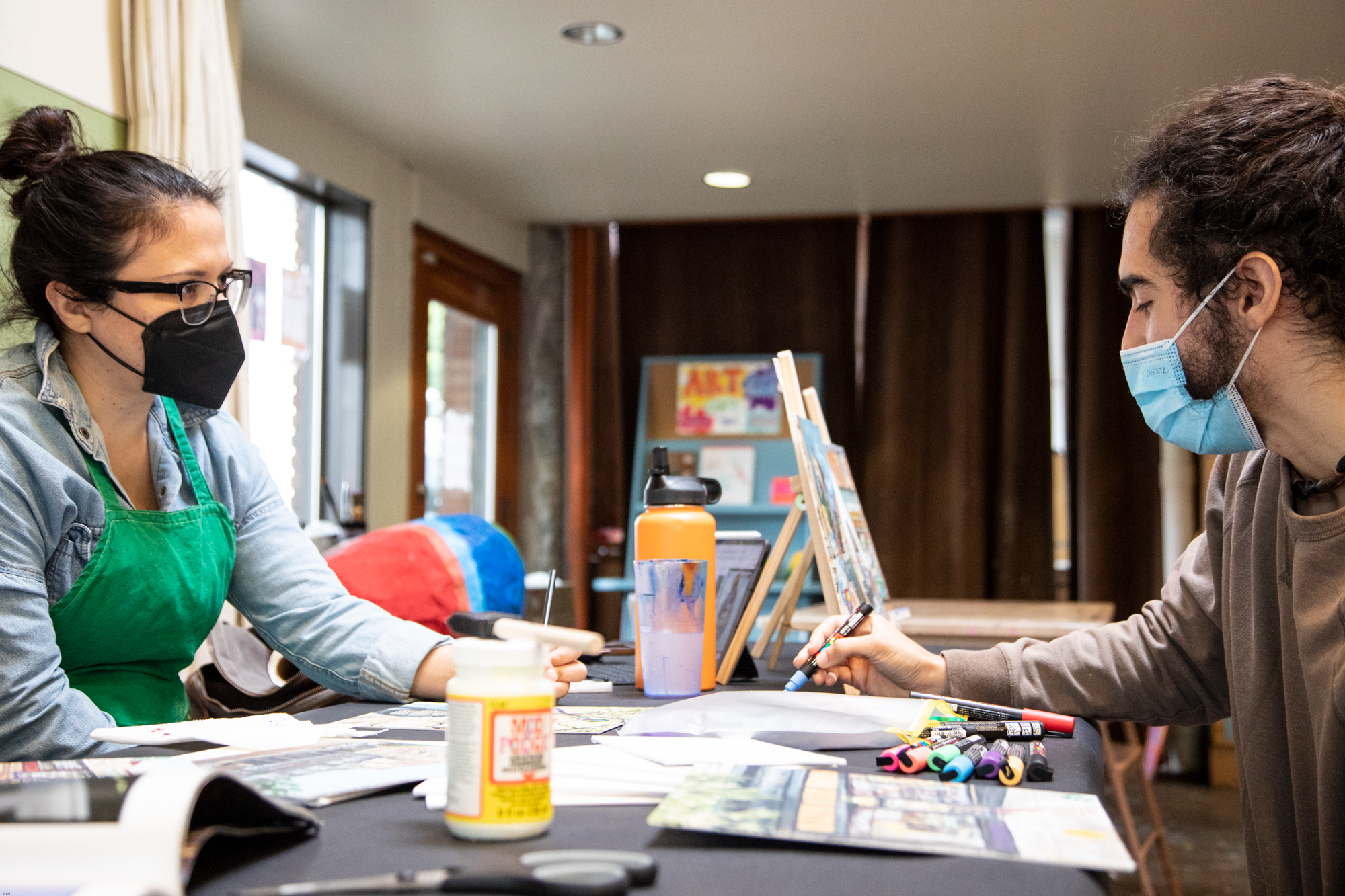 We're a community working together to make space for self-discovery and growth.
At p:ear, we meet each and every young person that walks through our doors with, "Hi! Are you hungry? How are you doing today?"
We follow their lead and deliver the individualized and creative support each unique young person needs to grow into healthy adulthood. On any given day in Portland, there are thousands of young people making their way on our streets, in doorways and in shelters. While they come from a variety of backgrounds, most of the youth we serve have experienced early and multiple traumas.
One scar of homelessness is feeling like an outsider, without connection to community.
We offer that first: safe space, and an invitation to an open, non-judgmental and affirming community. Then, we offer mentorship, education, arts and recreation programs and job training opportunities—tools and a base from which each young person can explore and define the future they want.
Our model
We think the best model for helping people move beyond homelessness is to invite them with generosity and grace into a community where they can recognize themselves as strong and capable people. At p:ear, we develop healthy relationships young people can rely on as they navigate the difficult journey off the streets.
It's up to each young person to choose how they want to engage with us to get their needs met. It could be simply joining us for a meal and art project, or accessing one-on-one mentorships and programs, moving into job training, and more.
We are committed to combating racial, social, and economic inequities in our community.
At p:ear, we respect and celebrate the diversity, creativity, and strength of our community. To foster individuality and truly give space to the value that each person brings — from the youth we serve daily to our staff, board, and volunteers — we must continuously work at creating an environment that is equitable and inclusive.