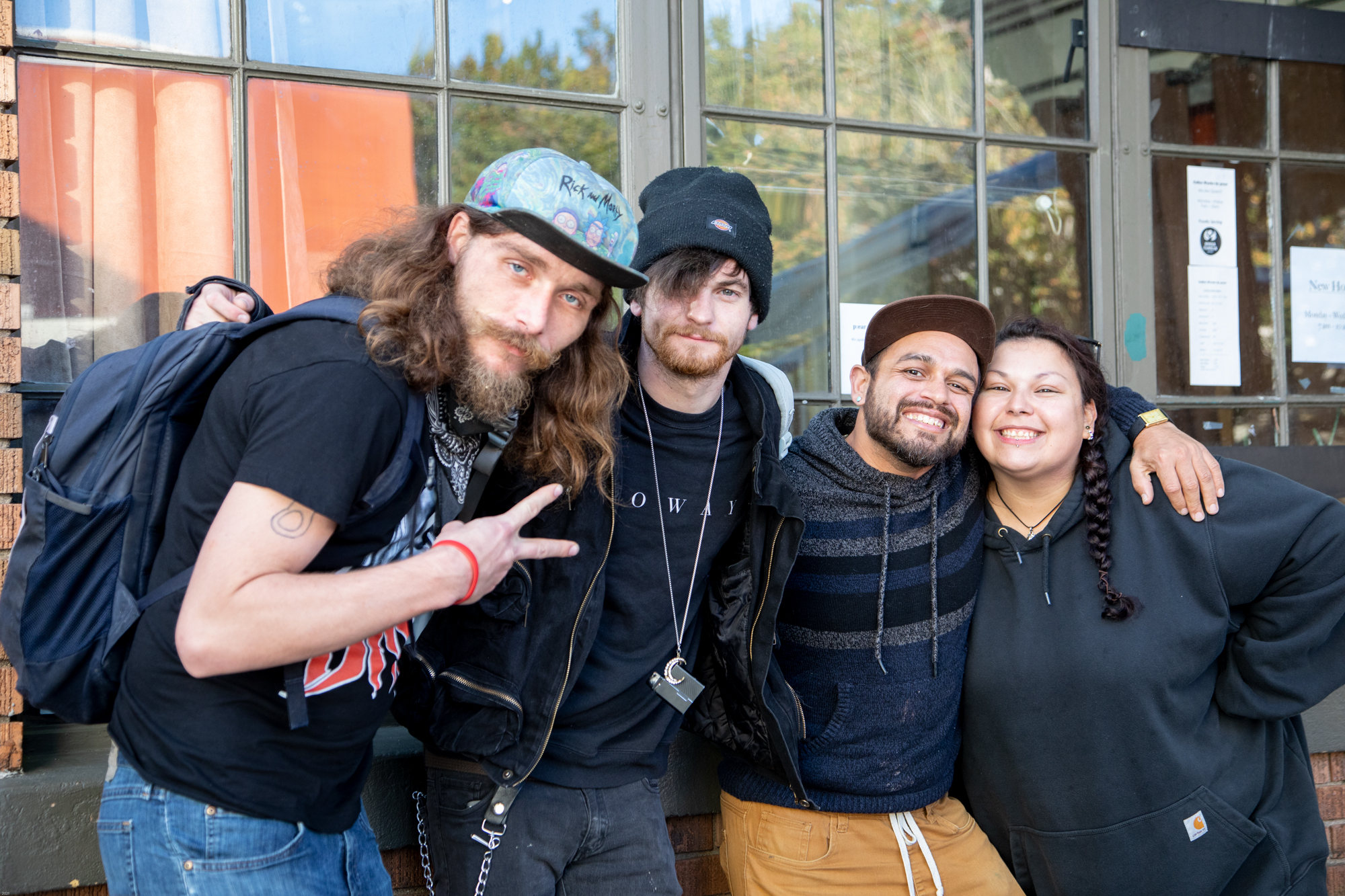 Founded by three women seeking to create meaningful opportunities for young people experiencing homelessness, p:ear is at its core a community of compassionate people committed to caring for each other in powerful ways.
Founders & staff
Our people are the heart and soul of p:ear.
Beth Burns
Executive Director & Co-Founder beth@pearmentor.org
Pippa Arend
Retired Co-Founder
Joy Cartier
Retired Co-Founder
Nathan Engkjer
p:ear Works Director nathan@pearmentor.org
Antonio Camacho Martinez
Program Director tony@pearmentor.org
Stephanie Chase
Operations Manager stephanie@pearmentor.org
Jessica Kain
Education Coordinator jessica@pearmentor.org
M. Antonio Lopez
Everybody Bikes Coordinator & Bike Mechanic antonio@bikeworkspdx.org
Alec Douglas
Wilderness & Recreation Coordinator alec@pearmentor.org
Kanani Miyamoto
Art Coordinator kanani@pearmentor.org
Violet Aveline
Safe Space Coordinator violet@pearmentor.org
Nick Fix
Development Associate nick@pearmentor.org
Board of directors
Our board works hard for p:ear youth.
Sherry Copeland, Chair
Beacon Health Options
Jennifer Bruml, Co-Vice Chair
Community Volunteer
Donald Friedman JD, Co-Vice Chair
Community Volunteer
Philippe Boutros, Treasurer
ClearPath Strategies
Becky Polley, Secretary
Bev's Kids Youth
Patrik Antich
Piece of PDX
Dave Boeckel
William Henry and Tanner Goods
Jonathan Donehower
Kaiser Permanente
Franke Duarte
Airbnb
Emily Goetz
Pyramid Communications
Harit Ghelani
MNIN / Court Appointed Special Advocate
Susan Johnson MD
Oregon DHS ̧Office of Disability Determination Services
Jeffrey Keim
Regency BlueCross Blue Shield of Oregon
Justin Oswald
Community Advocate & Entrepreneur
Constantin Severe
State of Oregon
Volunteers
Our volunteers help keep p:ear running.
4,000 Average volunteer hours per year
1/3 of volunteers have been with
p:ear for 5 years or more